Mammography
M360 Digital Mammography System
Brand: Medshine
Model No.: M360
Certificate: CE,ISO
Warranty:18 months
Product description: A mammogram is a special, low-dose X-ray technique used to take a picture of the breast, detecting and diagnosing any abnormal lumps or masses in breast tissue. It is one of the best tools for the ear
M360 Digital Mammography System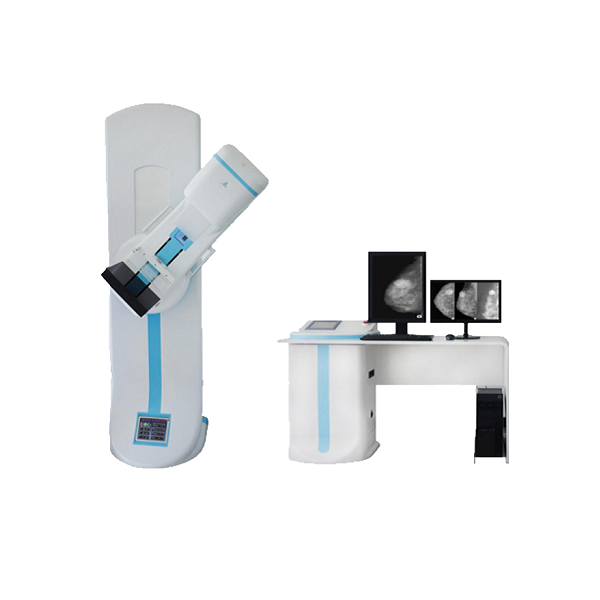 Application
A mammogram is a special, low-dose X-ray technique used to take a picture of the breast, detecting and diagnosing any abnormal lumps or masses in breast tissue. It is one of the best tools for the early identification of breast cancer. With early identification, breast cancer can be cured while in the first stage, and recovery is more likely.
Features:
1. Adopt specialized mammography flat panel detector digital imaging technology.
2. Full size digital mammography x-ray imaging.
3. Unique adopt all-solid-state high frequency high voltage generator. This technology has got the PATENT IN THE USA.
4. The safest mammography at high voltage. There is a built-in X-ray ignition coil in host machine, high-voltage power lines less then 25cm.
5. Mammography image acquisition control workstation, DICOM 3.0.
6. Electric Isocentric rotating C-arm with a unique automatic back to center function.
7. Optional the third generation imported moving grid.
8. Optional auto/semi-auto/manual, three kind exposure modes.
9. Optional image output device: digital film printer.
10. A total of 3 pieces of large size full color LCD screen display, operation table 8 inch LCD screen is a touch key.
11.Comfortable Compression:
The machine is integrating designed,with beautiful appearance,manual operation,convenient operation and use;
Use the most popular keyboard,Optical mouse operation;
large screen high resolution colorful display,low radiation,clear and bright image.
1 High-definition and colorful display
2 Multiple function and easy operation
3 Radiationless,no-invasive,long life-time
4 Mouse action,convenient operation
Function:
1 Detect galactocele accurately;
2 Detect intraductal papilloma;
3 Detect mammary duct ectasia and acute mastitis:
4 Detect proliferation of mammary gland and breast cancer.
Comfortable Compression
When some degree of pressure is required for radiography, it allows you to presser the appropriate pressure(up to a maximum of 20kg)and is equipped with MICOM Control's Soft-touch system which is designed to minimize the discomfort of the examine with in the pressure range.
Tissue Compression: Manual and Motorized (Max 20kg)
Compression Force and Thickness Data Display
Micro Control's Compression
Automatic Release
Contact Us
Contact: Mr. Xu
Phone: +86 15862141558
Tel: +86 15862141558
Whatsapp: 008615862141558
Email: medshine@medshinegroup.com
Add: Room No.315, Block A,Xuzhou Kechuang Pioneer Park,Jiefang South Road, Quanshan District, Xuzhou City,China 221008